We are happy to present IoT Data Harvester – the field system of organized data gathering from geographically distributed sources. IoT Data Harvester is a unique product which can be easily applied to many types of demands. Use cases where it can be useful:
Data gathering and telemetry, environmental monitoring;
Assets tracking;
Managing the health and workers safety.
In today's technological world, data sources are located further and further away from processing centers. The size of the sources is becoming smaller but the number is increasing. All of the above requires the use of more and more unique and specialized wireless technologies for collecting and transmitting the data, including the usage of NB-IoT, LPWAN, and ZigBee protocols.
In urban and industrial environments, LoRaWAN and NB-IoT networks are often used and its deployment requires:
Obtaining the frequency usage permission licenses;
Installing the communication towers;
Providing the stable broadband connectivity to the global network;
Organizing the connection of towers to centralized power grids and setting up the electrical back up systems.
It is obvious that the more remote location is the simpler solution should be.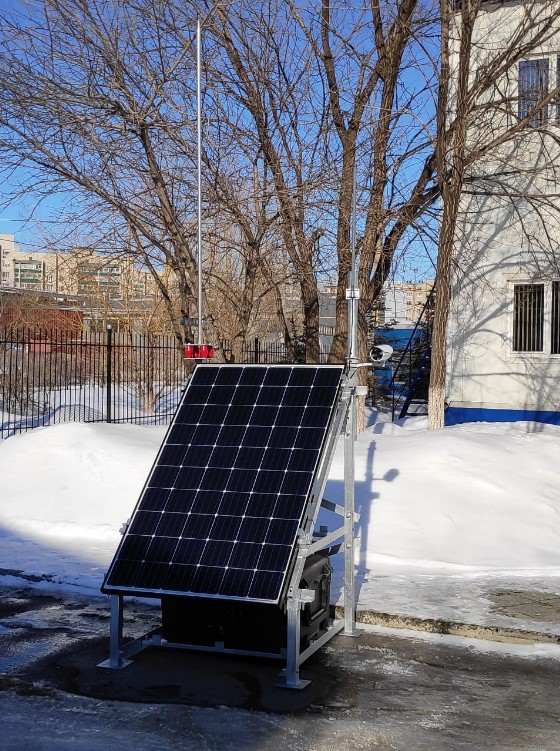 IoT Data Harvester is a product developed by AVENCOM from scratch. It is represented by a set of autonomous modules that can collect, save and consolidate data from various types of sensors located within a radius of up to ten kilometers. Collected data can be sent to the command and monitoring center via any available communication channel.
IoT Data Harvester is a versatile and modular product that can be easily configured for many different applications. Examples with details:
Data gathering and telemetry, environmental monitoring
The product is capable:
Supporting the industrial protocols of data collection: RS-485, Modbus, SDI-12;
Threshold values exceeding analysis and generating the alarms;
Storing data in the cloud or locally;
Year-round in the field operating in 24/7/365 mode;
Withstand harsh environmental conditions: -40 to +60 C, high humidity.
Assets tracking
The system can provide:
Real time monitoring map;
Synchronization with the environmental monitoring systems for risks mitigation;
360-degree view of the location and assets status in real time or historical series.
Managing the health and workers safety
By integrating with wearable IoT sensors and devices, the product helps in:
Improving the workers safety;
Meeting legal requirements;
Collecting analytical data on labor standards;
Planning and organizing the workforce;
Controlling the social distance.
IoT Data Harvester is based on two self-contained autonomy nodes: Data Logger module, Aggregation and Communication module.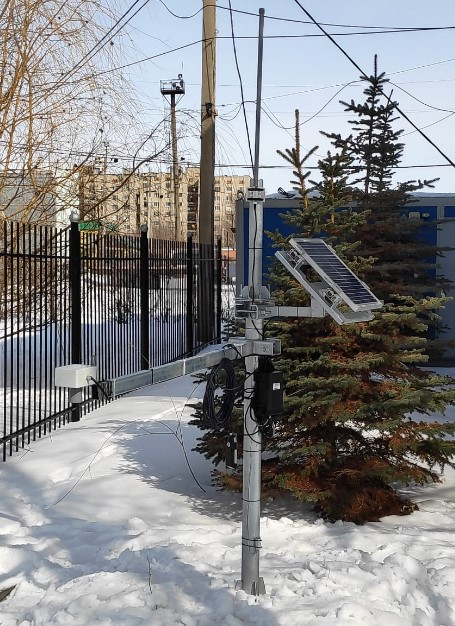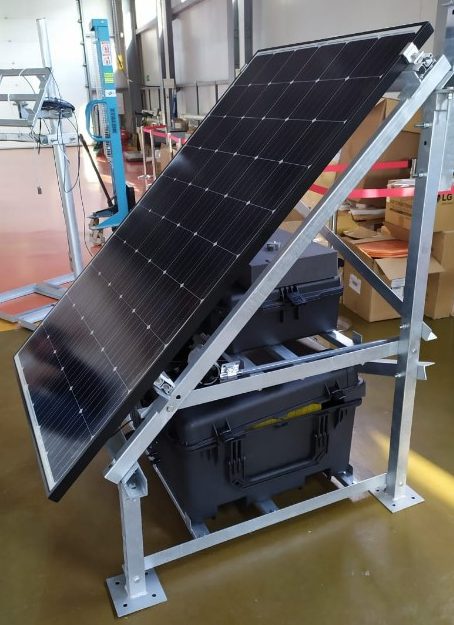 Data Logger module is a compact complex of mobile devices which can be directly connected to different telemetric and environmental sensors. The collected data is transmitted via a wireless protocol to the Aggregation and Communication module located within a radius of 5-7 km.
Aggregation and communication module receives and consolidates data from multiple (up to 16) Data Logger modules. Then flexible software algorithms in microcontroller kick-in. Depending on ambient temperature, batteries state of charge and other factors, the controller decides on data exchange sessions frequency with control and monitoring center.
During communication data exchange session the Aggregation module sends data collected from sensors and service information with system status to Control and Monitoring center and receives back configuration and firmware updates.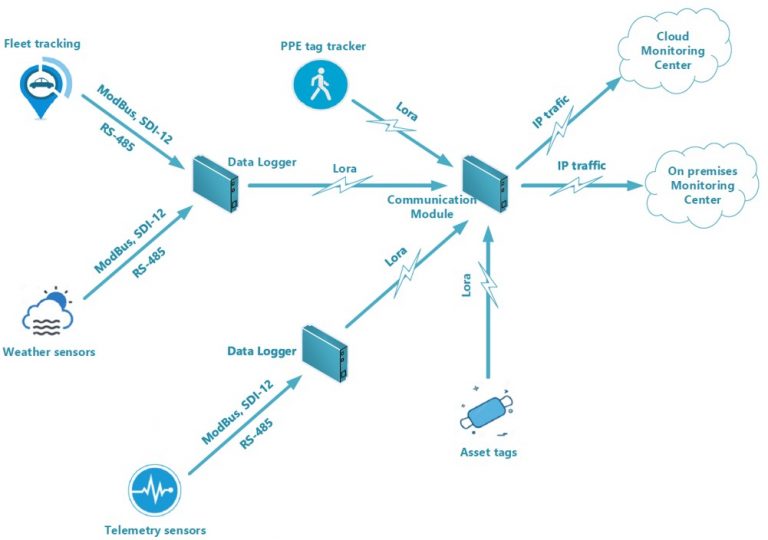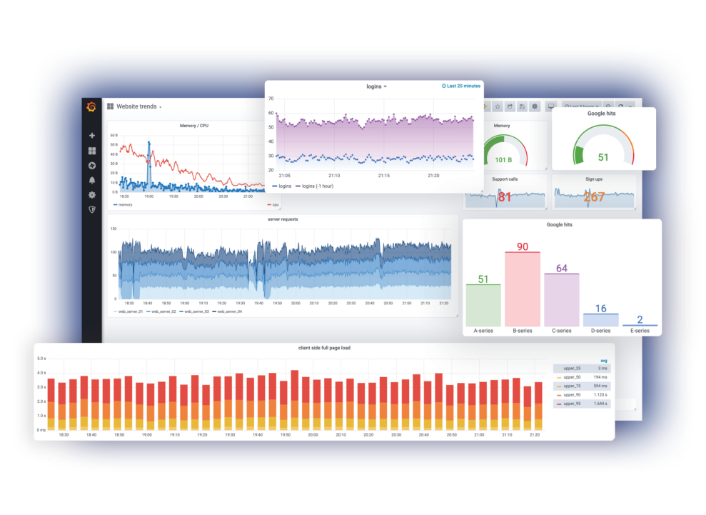 The core objective of the Control and Monitoring center is the data storing, refining and delivering to front-end interface in a well-structured format. All this was achieved by the special software jointly developed by AVENCOM and its local IT partner. 
Application can be deployed on any platform or site: the customer's data center, the cloud on the Internet, AVENCOM's own servers. The data visualization tool – "Grafana" is an open source solution that allows to accumulate any data and display analytics calculated from this data. The software supports flexible interface adjustment for the unique needs of each customer.
At the start of developing the following features were declared as first priority:
License free radio frequency spectrum usage;
Coverage area from 5 to 10 kilometers;
Low power consumption;
Full autonomy and capability to operate in hard-to-reach remote places;
Big range of supported protocols for various sensors.
Communication between remotely located nodes with minimal power consumption and large coverage area (10 km) is often organized by LoRaWAN transmission protocol. But it requires a distributed base stations network with constant access to the Internet and a large amount of electricity, which is absolutely impossible and far beyond the purpose in hard-to-reach remote locations.
Taking the above into account it was decided to build communication in "IoT Data Harvester" in the following way:
At physical data transmission layer – LoRa modulation technology is used and has all advantages of LoRaWAN;
At data link layer – specially developed unique algorithm which is different from LoRaWAN and does not require constant power and internet access.
The protocol algorithm is represented below: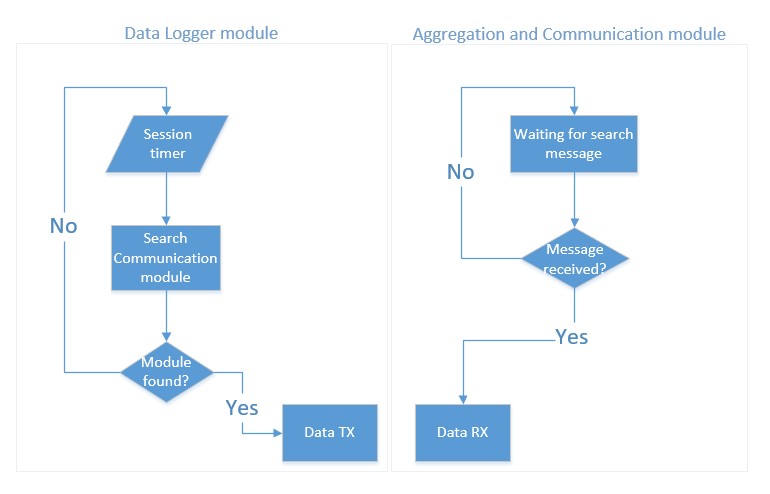 Modules autonomy is ensured by power supply systems, which generate power via solar panels and store it in all-weather battery bank. Like the entire system, the power supply components are maintenance-free. This reduces the probability of interruptions and unexpected system shutdowns.
IoT Data Harvester is a unique product with such combination of features. Customizability and reliability combined with low component costs make the solution a first priority tool for collecting data at remote sites. Implementation of the system will have a positive effect on four aspects of the company's activities immediately: personnel safety, monitoring at 24/7/365 mode, the low cost of technical maintenance, assets safety.
Radio
Operation
Dimension, weight
Radio
Coverage radius

Up to 15 km
Bandwidth

SF7: 5.7 kb/s

SF12: 0.3 kb/s

Frequency band
860 – 1020 MHz
WAN supported protocols
VSAT, LTE, 3G, 2G
Operation
Dimension, weight
Notice:
* – Depending on ground type at the installation place different types of fundaments are chosen: weighted base, plastic and liquid field base or anchoring;
** – The module is also equipped with 2m height lightning pole.