AVENCOM's engineer Yevgeniy Gritsan has achieved CISCO CCIE certificate in Routing and Switching
Our professional, talented employees are well respected within the company and by our customers, partners and vendors. Many of our employees hold certifications such as Cisco Certified Associate and Professionals in various areas.
After completing the written exam at PearsonVUE test center and succesfully passing 8-hour lab exam at Cisco Office in Dubai (UAE), our engineer Yevgeniy Gritsan has achieved CCIE certificate #51963 in Routing & Switching.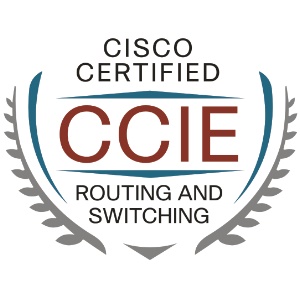 The Cisco Certified Internetwork Expert (CCIE) certification is accepted worldwide as the most prestigious networking certification in the industry. Network Engineers holding an active Cisco CCIE certification are recognized foor their expert network engineering skills and mastery of Cisco products and solutions. The CCIE community has established a reputation of leading the networking industry in deep technical networking knowledge and are deployed into the most technically challenging network assignments.
This proves that AVENCOM engineering crew is able to manage and operate large, complex networks, as well as develop creative solutions to complex networking problems across a broad range of circumstances and technologies.